Regular price
Sale price
$15.00
Unit price
per
Sale
Sold out
Select this item and write details in notes if you would like a special tea made to order r requests for variation of ingredients to usual recipe.
This applies for teas some teas that have deleted from from regular range but I know are still favourites with some of you. 
EG: Cairns Arvo - Cacao Husk & Roasted Wattleseed and Pioneer Blend - Smoky with Eucalyptus or Malanda Moo. I still have all the ingredients but do not pre-pack them any longer.
EG: Far North Chai without any cloves or nutmeg; Chai Masala without Rose Petals; ginger Kiss without Rosella.
Please note - allow a couple of days extra to make up your tea and dispatch your order.
Share
View full details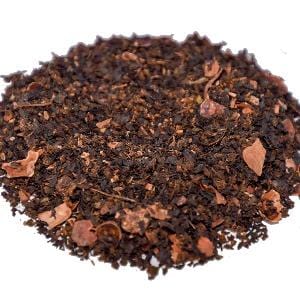 Cairns Arvo
Had a slight panic attack when looking for my favourite tea, until I saw it mentioned here for special orders. Can't match it for flavour with anyy other tea.
Margie does it again
It always happens doesn't it You find a product you love and it gets discontinued. Atherton afternoon earl grey tea made to order by Margie means the other halfs bottom lip can be put back in and a happy hubby means life is a bit sweeter. Thank you Margie. Speedily delivered, beautifully wrapped and delicious as always.