Regular price
Sale price
$10.00
Unit price
per
Sale
Sold out
Tangy Berry flavour. Rich in Vitamin C & flavonoids. This all natural & healthy ruby red herbal infusion can help fight cold & flu & may lower blood pressure & cholesterol levels if drunk regularly.
 Hibiscus sabdariffa - Wildcrafted - no herbicides or pesticides or additives. Grown in North Queensland & across the Tropical Australasian belt including Papua New Guinea, Thailand and Malaysia, seasonally to ensure quality if all year round supply.  Packed in Cairns, Australia.
These are whole or large pieces of the calyx of the flowers, except the 50g Cylinder - if you would prefer it crushed in the Larger sizes, please make a note when ordering and I will do so.
Approx 10g per 1 litre or 2-3 calyx flowers per cup to taste. Make double strength if you are going to add ice and/or soda water. Leave overnight in fridge for Plain Cold Brew Ice Tea. If you can't wait that long,  pour enough boiling water to cover for 10 min, strain, add sugar or honey,  top with ice, soda water, orange slices, & fresh mint. Drink hot if you prefer!
Karkadé
Share
View full details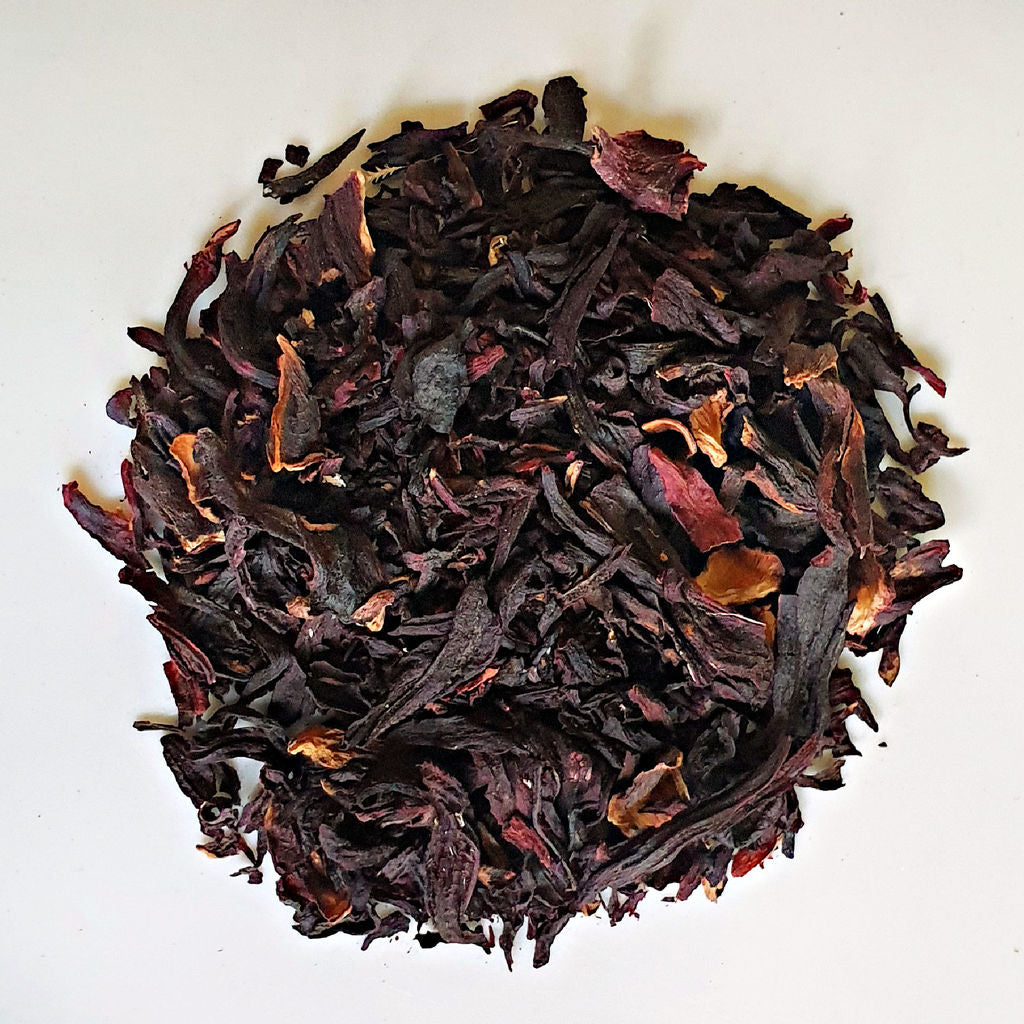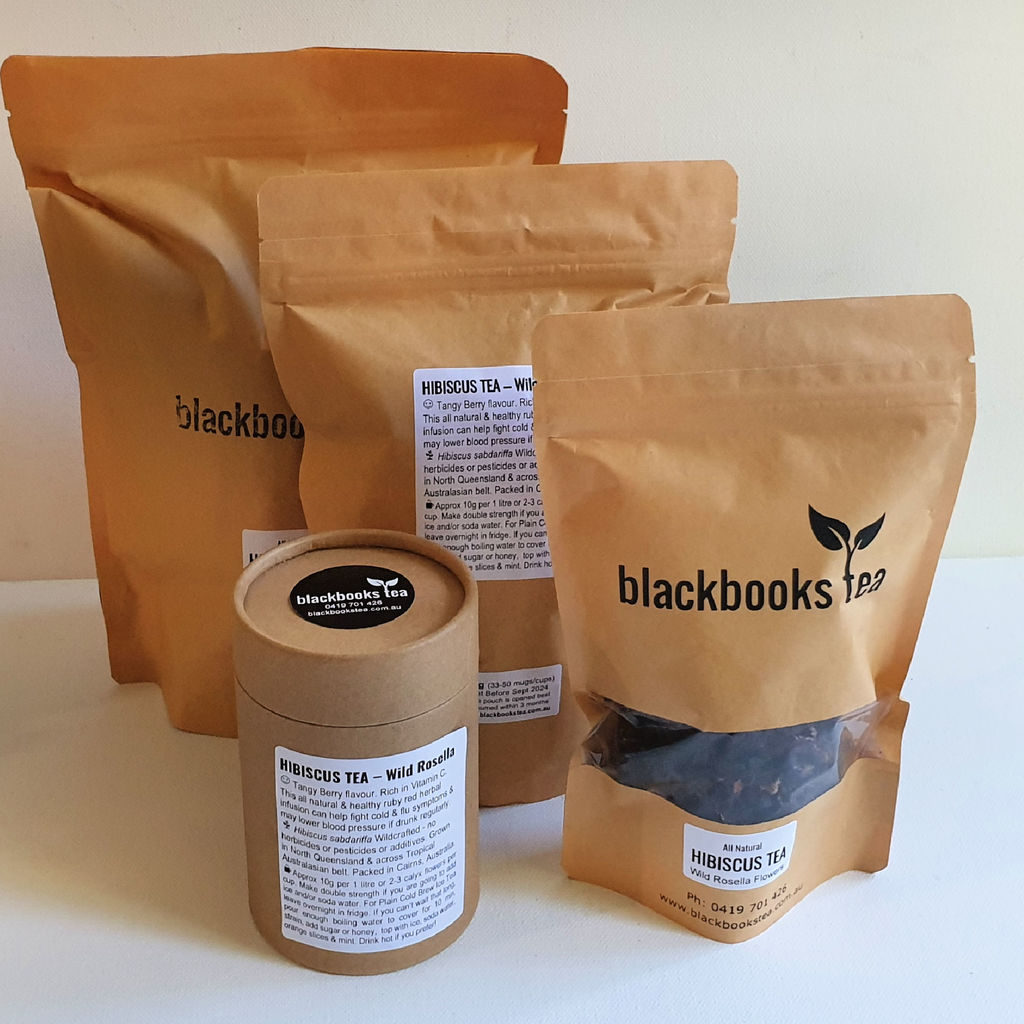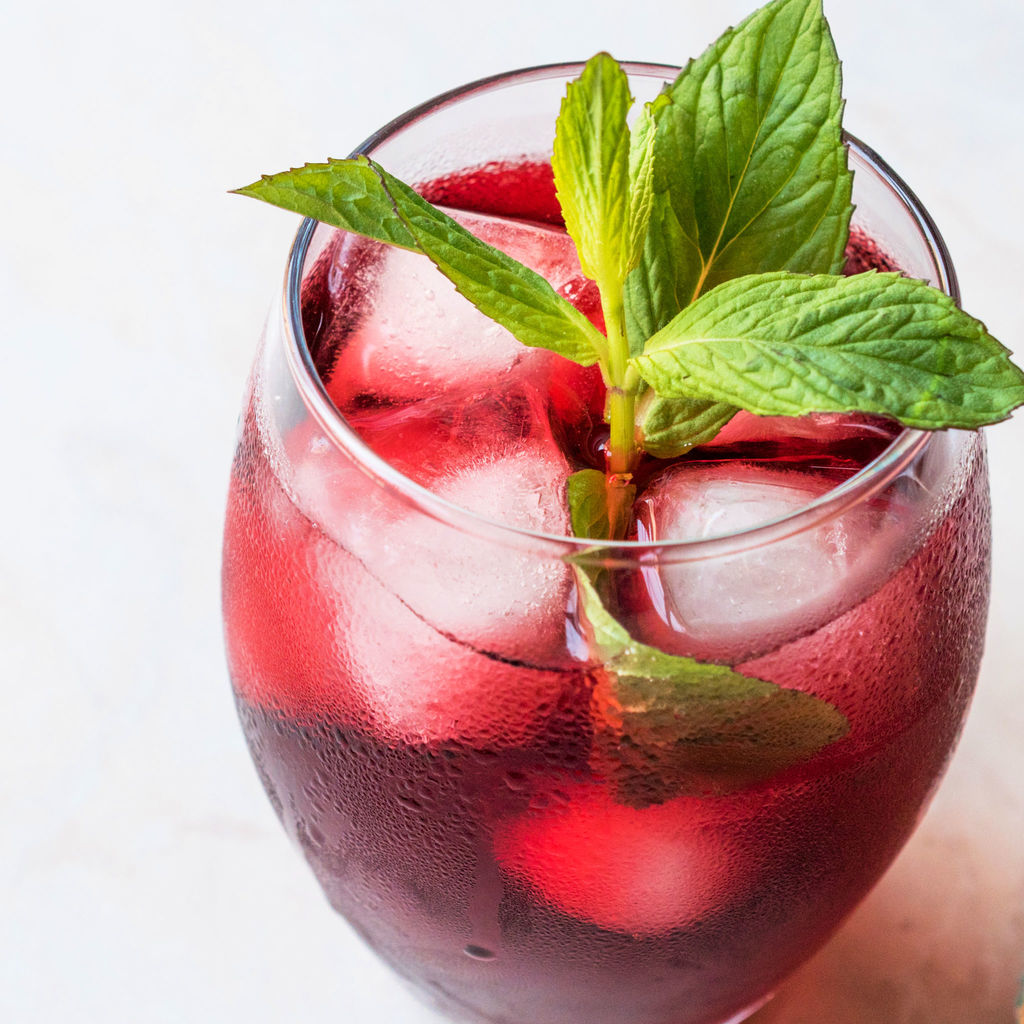 Super tasty and the best source for natural vitamin C
The most efficient way to absorb vitamin C.. My husband suffers from chronic mouth ulcers, lasting up to 3 weeks and has taken supplementals and ascorbic acid. None have been even remotely effective as this hibiscus tea. Drinking this daily heals it super quick and keeps them away. Medicinal, local and super tasty…what more could you want?? Whenever I see it I make sure I stock up on it a lot!
Refreshing cold tea!
This is the second time we've ordered a couple of large packs of Hibiscus (rosella) tea. My husband will drink it, cold (just add the leaves to tap water and put in the fridge) and without sugar, instead of beer or pepsi - so that's got to be better for him!
Amazing
I've bought hibiscus from other suppliers, never have I received the whole flower, it's awesome! The quality is very high and it's so easy to strain with whole flower. Watching the flavours and colour infusing from the whole flower into hot water is neat. I will often just drop a few into a hot cup of water, no need to strain :)
Thanks for taking the time to write a review Lachlan! :):)
I put this in my water bottle
Makes plain water taster makes me drink more water yum
Great service as usual!
Thanks yet again Margie - I love this tea chilled. I'm a returning customer and will be back many more times, I'm sure. :)
Kim