Regular price
Sale price
$15.00
Unit price
per
Sale
Sold out
Pu-erh has a special woody, earthy flavour & aroma. It is gentle to the stomach & is known in Chinese medicine to help with digestion & as a cleanser & may help lower cholesterol levels.
Post fermented Camellia Sinensis grown in Yunnan Province China. Packed Cairns Australia. Pu-erh is traditionally aged for many years in compressed cakes or bricks. This tea is about 2 -3 years old and ready to drink now.
1 tsp of tea per cup, boiling water. Brew for 4–5 min. It yields a strong colour but is not bitter.  If you find the aroma too "earthy" you can rinse the tea & then pour in fresh boiling water.
Share
View full details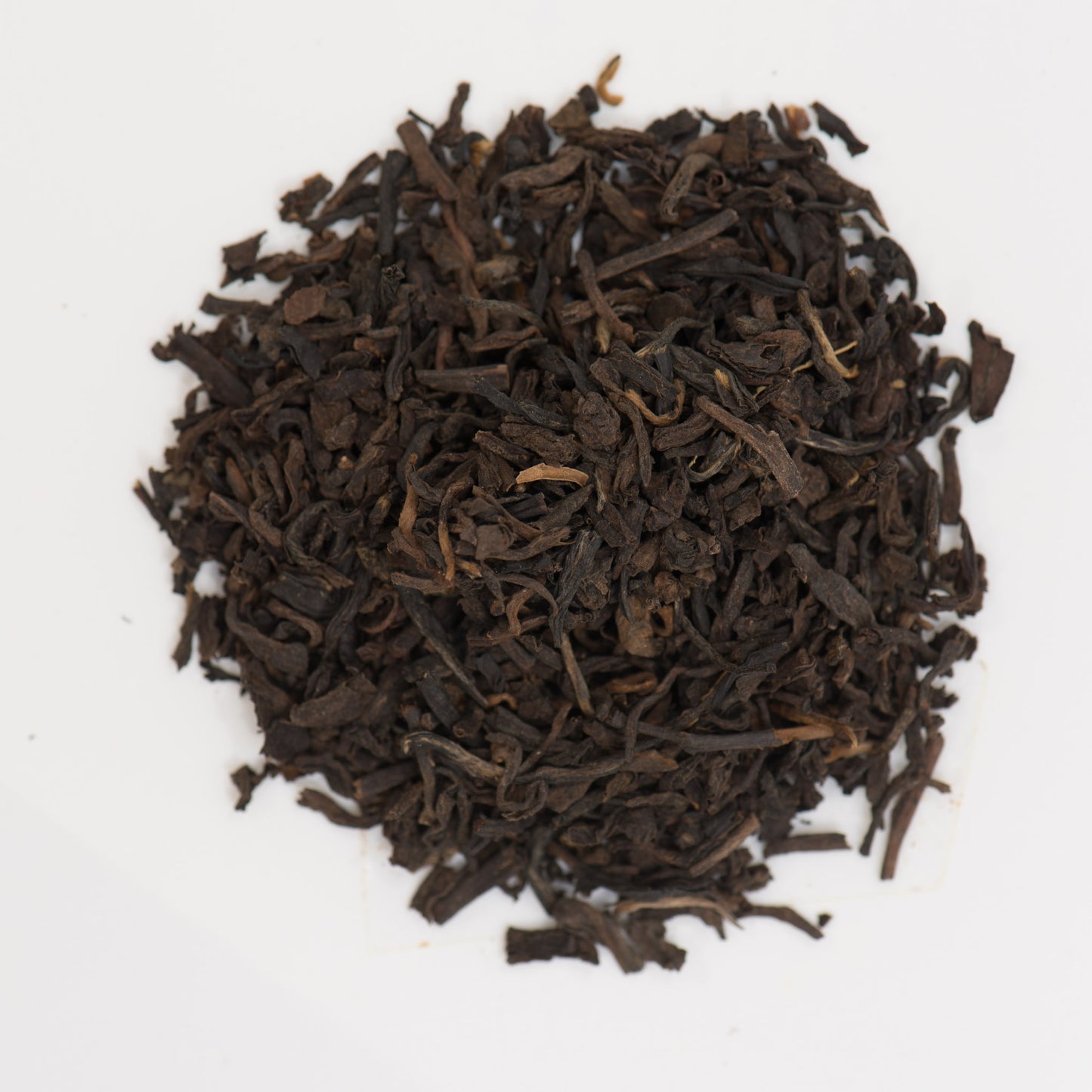 Give your body some love and your taste buds a treat
You notice immediately the large leaves and no debris in the pot but the taste is fabulous. This has become my go to tea and without a doubt Blackbooks service and consistency mean I won't look anywhere else.
Smooth
My new favourite breakfast tea!
Thanks for your feedback Fran!